Attic ventilation is essential for a healthy environment inside the house. Roofs and attics are constructed in a way to allow outside air to get into the attic through soffit vents located around the roof edges. The air getting in from the soffit vents then circulates inside the attic and gets out through the roof vents at the top. Each roof needs a certain number of roof vents in certain areas to allow for the air to let out. Very common ventilation issues such as moisture, mold, bad air quality, etc. are caused due to either not having enough roof vents or blocked soffit vents. 
Our team members are experts at finding the root cause of such issues as we help hundreds of customers every year with similar problems. 
Why do attics need to be ventilated?
The air inside the attic needs to be circulated to regulate the temperature and humidity levels. Trapped air can cause moisture due to condensation and consequently increase the risk of mold. 
There are many different types of roof vents that can be used to ventilate the attic. We have discussed those in detail in our roofing guide.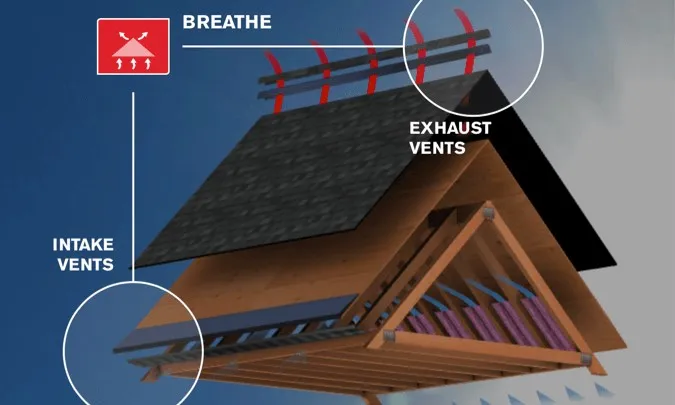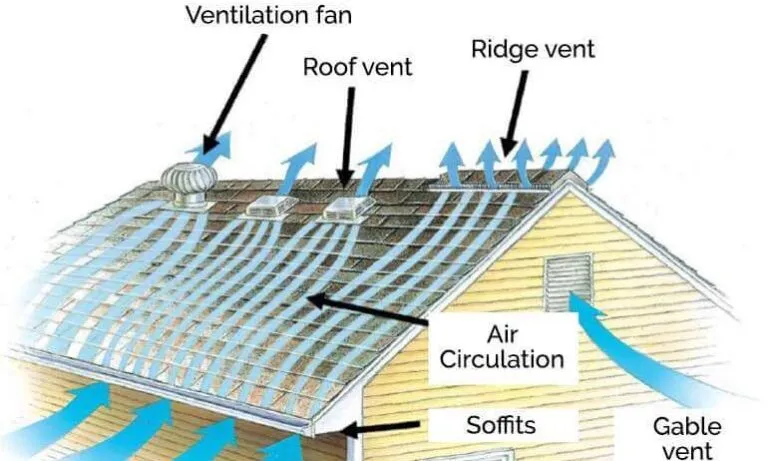 How many vents do I need for proper attic ventilation?
Each regular-size roof vent would typically ventilate 300 square feet of attic. It means that the number of vents required for your roof would mainly depend on the size of your attic. 
Other factors such as the roof design, roof pitch, and climate conditions in your area may come into play as well. 
How to know if the attic is adequately ventilated?
For properly ventilated attics, the temperature inside the attic stays consistent. There is very little chance of growing moisture or developing mold in attics where every corner is sufficiently ventilated.
If you experience colder or hotter than the usual temperature in some areas of the house, that could be a sign of improper ventilation.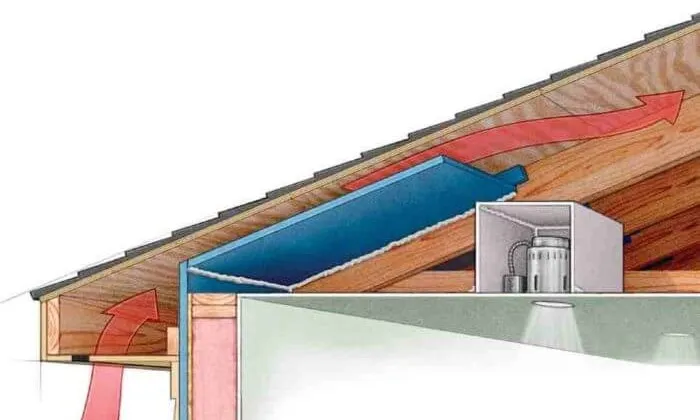 Hars Singh
November 23, 2023.
Very professional and organized
Vishal Mehndiratta
November 13, 2023.
Showed up as promised. Efficient service and reasonable pricing.
Paal Wirring
November 7, 2023.
They did great job with changing my shingles.They were professional, quality workmanship and responsible.I will be recommending them. 👏👏
Dibyashowry Khanal
November 5, 2023.
—-
Amanda Fruci
October 22, 2023.
Working with Real Blue was a wonderful experience! They were very responsible to our questions, the coordination was seamless and they were in and out in 1 day. Highly recommend them for your roofing needs.
Jorge Casimiro
October 21, 2023.
Great roofing company. Very professional, no hidden fees. Contract and warranty in order. They use quality material for the job. Price was the best I could find. They did a great cleanup job around the entire property when they were finished. Definitely recommend this company. Thanks to you and your crew Rythm!
Surender Malkani
October 21, 2023.
Real blue roofing did a great job for our roof replacement. Ontime and high quality.
sherif shalaby
October 10, 2023.
My roofing project with Real Blue Roofing services started out with a very professional Roofing proposal/estimate depicting a detailed scope of work with lots of Q&A that gave me the opportunity to read & learn. The team including Rythm, Deepak, Parminder, Breet and their team mates have been very professional and did an excellent roof replacement job. I do recommend all heartedly recommend them.
Have questions??
Contact Us
now to book a free inspection