There are many different types of skylights that we install on roofs. Skylights are mainly used to provide light inside the house but there are skylights that can be used for ventilation purposes as well. We mainly install glass-made velux skylights which come with a no-leak warranty from Velux. They have many different options to choose from such as curb mount skylights, deck mount skylights, sun tunnels, etc. 
Velux has a wide variety of skylights to choose from and its best to check out their website at velux.ca to explore all the options. We provide and install their skylights so that you do not have to deal with them directly. 
How Sun Tunnels are different from skylights?
Sun Tunnel from Velux is fundamentally different from skylights as they only provide light inside the house but one can not see the sky through a Sun Tunnel. One of the major benefits of a Sun Tunnel is that they are easy to install and cost-effective. 
Sun Tunnel can be a great option when the space is very limited and flexibility is required. Check them out at Velux.ca/suntunnels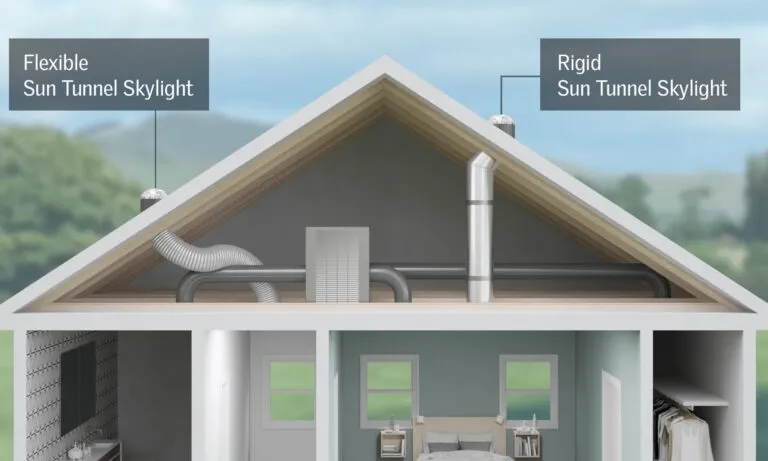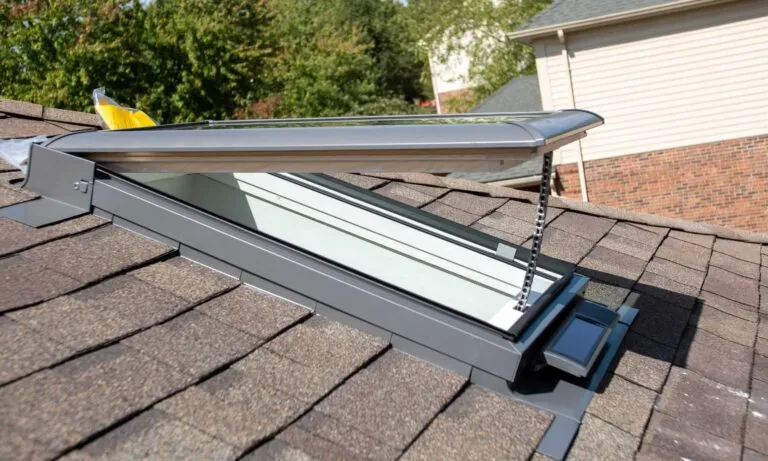 Do skylights cause heat loss?
Skylights if not placed thoughtfully can become a reason for unwanted heat loss or heat gain during extreme temperatures. Velux skylights are injected with Argon gas which makes them energy efficient. 
They also have blind options to cover the skylight when needed. 
What are the common issues with skylights?
The most common problem with skylights is water leaks that are very hard to detect and fix. That is one of the reasons we only use Velux skylights as they have perfected their products over the years and we never face this issue with the skylights that we install. 
Moisture formation is another major issue that arises if the skylight well is not properly insulated or the skylight is not professionally installed.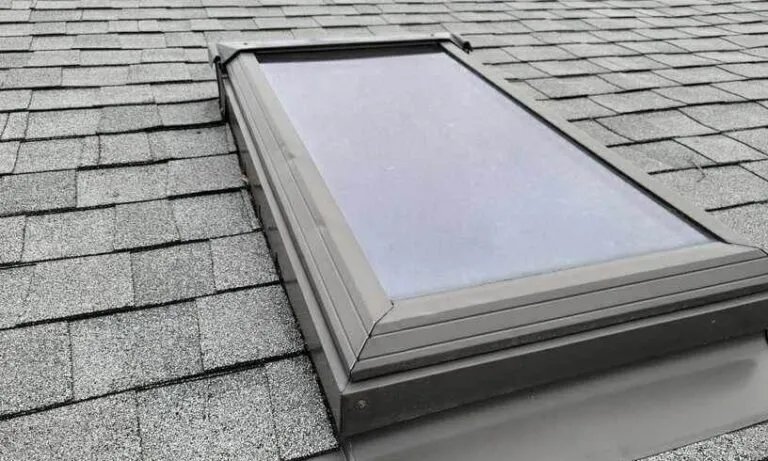 Hars Singh
November 23, 2023.
Very professional and organized
Vishal Mehndiratta
November 13, 2023.
Showed up as promised. Efficient service and reasonable pricing.
Paal Wirring
November 7, 2023.
They did great job with changing my shingles.They were professional, quality workmanship and responsible.I will be recommending them. 👏👏
Dibyashowry Khanal
November 5, 2023.
—-
Amanda Fruci
October 22, 2023.
Working with Real Blue was a wonderful experience! They were very responsible to our questions, the coordination was seamless and they were in and out in 1 day. Highly recommend them for your roofing needs.
Jorge Casimiro
October 21, 2023.
Great roofing company. Very professional, no hidden fees. Contract and warranty in order. They use quality material for the job. Price was the best I could find. They did a great cleanup job around the entire property when they were finished. Definitely recommend this company. Thanks to you and your crew Rythm!
Surender Malkani
October 21, 2023.
Real blue roofing did a great job for our roof replacement. Ontime and high quality.
sherif shalaby
October 10, 2023.
My roofing project with Real Blue Roofing services started out with a very professional Roofing proposal/estimate depicting a detailed scope of work with lots of Q&A that gave me the opportunity to read & learn. The team including Rythm, Deepak, Parminder, Breet and their team mates have been very professional and did an excellent roof replacement job. I do recommend all heartedly recommend them.
Have questions??
Contact Us
now to book a free inspection