Eavestroughs or gutters are required to be maintained from time to time as the issues arise. We never say no to any small jobs as we have a dedicated specialized crew tackling such small jobs every day. Whether your eavestroughs are filled with leaves, blocked by debris, sagging in the middle, leaking at the corners or the water is overflowing on top of it, we can handle all such issues. 
We recommend homeowners be mindful of maintaining the gutters along with the roof and the attic, as the small issues with eavestrough not address on time could lead to bigger problems later on. 
How much does it cost to repair the eavestroughs?
The cost to repair the gutters should not be more than a few hundred dollars in most cases, even though the actual cost would depend entirely on the extent of the damage. 
We provide free inspections with picture reports and cost estimates to help you decide what needs to be done.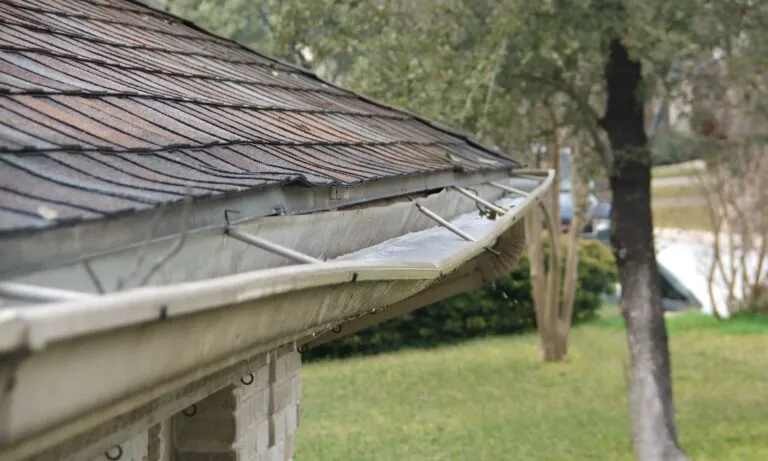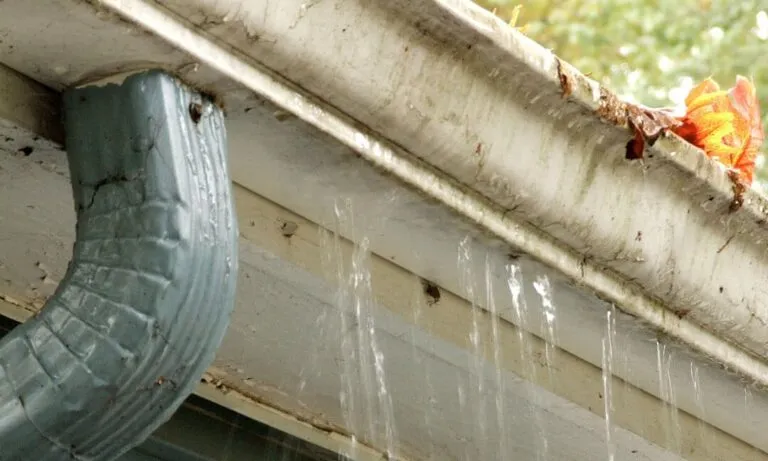 Why did my new gutters start leaking only after a few years?
Gutters mainly start leaking at the corners only after a few years. The corners are required to be joined and sealed properly at the time of installation. The sealant used to seal these corners is not long-lasting in some cases, which makes them prone to leaks over time. 
We remove the old caulking to replace it with the new one to stop the leaks. 
How do I decide between repairing and replacing the eavestrough?
A few factors that you may consider in this case are your budget, the extent of repairs needed, your plan to keep or sell the house, etc. 
We can inspect your eavestroughs for free to provide you an estimate of costs related to repairing as well as replacing the eaves.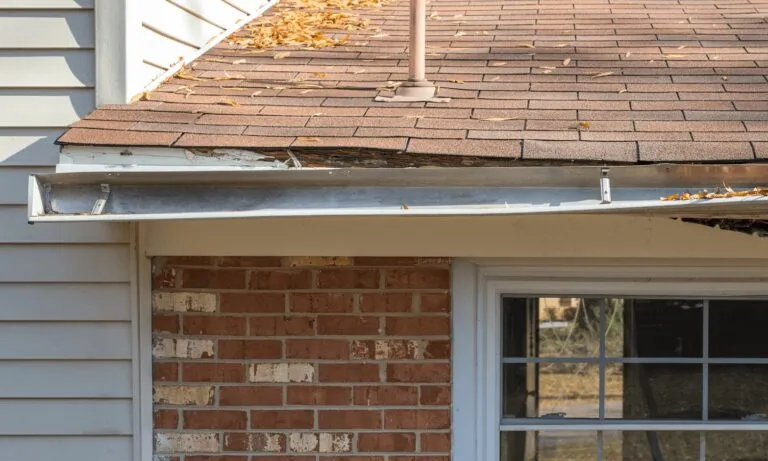 Hars Singh
November 23, 2023.
Very professional and organized
Vishal Mehndiratta
November 13, 2023.
Showed up as promised. Efficient service and reasonable pricing.
Paal Wirring
November 7, 2023.
They did great job with changing my shingles.They were professional, quality workmanship and responsible.I will be recommending them. 👏👏
Dibyashowry Khanal
November 5, 2023.
—-
Amanda Fruci
October 22, 2023.
Working with Real Blue was a wonderful experience! They were very responsible to our questions, the coordination was seamless and they were in and out in 1 day. Highly recommend them for your roofing needs.
Jorge Casimiro
October 21, 2023.
Great roofing company. Very professional, no hidden fees. Contract and warranty in order. They use quality material for the job. Price was the best I could find. They did a great cleanup job around the entire property when they were finished. Definitely recommend this company. Thanks to you and your crew Rythm!
Surender Malkani
October 21, 2023.
Real blue roofing did a great job for our roof replacement. Ontime and high quality.
sherif shalaby
October 10, 2023.
My roofing project with Real Blue Roofing services started out with a very professional Roofing proposal/estimate depicting a detailed scope of work with lots of Q&A that gave me the opportunity to read & learn. The team including Rythm, Deepak, Parminder, Breet and their team mates have been very professional and did an excellent roof replacement job. I do recommend all heartedly recommend them.
Have questions??
Contact Us
now to book a free inspection