Galvanized steel metal roofs come in attractive shapes and colors. Metal roofs are a bit expensive but they last a long time. Typically, they come with a 55 years warranty.
This type of roof can be installed on top of existing shingle roofs to cut down on cost. Our team at Real Blue Roofing can install different types of metal roofs including exposed fasteners as well as hidden fasteners standing seam metal roofs. To know more about metal roofs, please check out our FAQ's and Roofing guide.
Metal roofs have become pretty common in Brampton, Mississauga, and nearby cities in the last 10 to 15 years. The main reason behind their popularity is their look and longevity. A properly installed metal roof can last over 5 decades or more, which eliminates the hadic and worry of replacing the roof over and over again.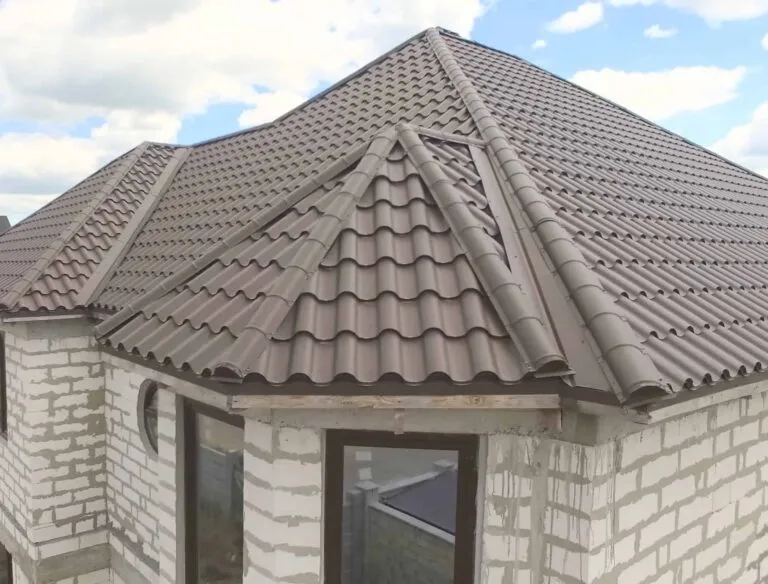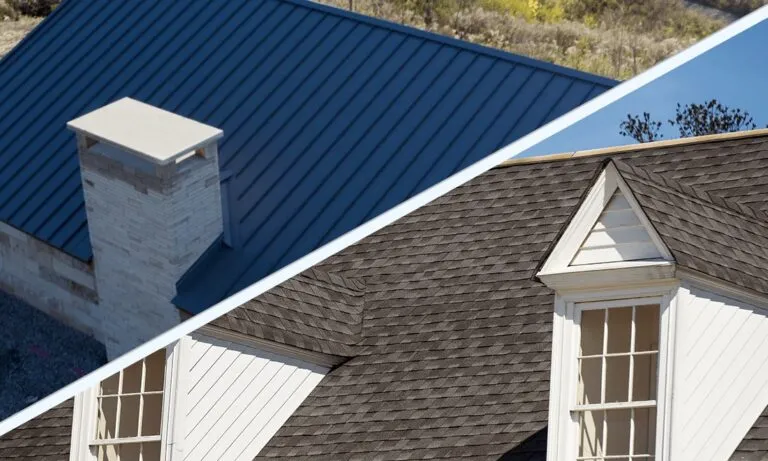 Do metal roofs cost more than shingle roofs?
The cost of a metal roof can be around 3 to 4 times a shingle roof. A typical shingle roof would cost around 7000 and the average price for a metal roof can be around 30,000 for a detached house. Cost is the main reason that makes metal roofs less desirable. New fiberglass asphalt shingles are becoming better year over year and have started to come with longer warranties, which makes it hard for typical homeowners to spend 4 times more money for a value that they might enjoy over 30 years from now. 
Can a metal roof be installed over an existing roof?
It is possible in most cases to install a metal roof on top of the existing shingle roofs without removing existing materials. We inspect the condition of the plywood underneath before the metal installation to make sure there is no rotten or moist wood that might need attention. We install underlayments on top of existing shingles before installing metal panels.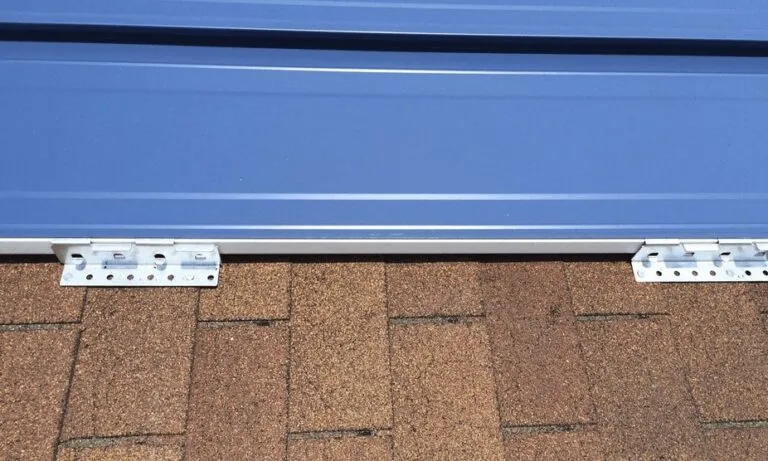 Hars Singh
November 23, 2023.
Very professional and organized
Vishal Mehndiratta
November 13, 2023.
Showed up as promised. Efficient service and reasonable pricing.
Paal Wirring
November 7, 2023.
They did great job with changing my shingles.They were professional, quality workmanship and responsible.I will be recommending them. 👏👏
Dibyashowry Khanal
November 5, 2023.
—-
Amanda Fruci
October 22, 2023.
Working with Real Blue was a wonderful experience! They were very responsible to our questions, the coordination was seamless and they were in and out in 1 day. Highly recommend them for your roofing needs.
Jorge Casimiro
October 21, 2023.
Great roofing company. Very professional, no hidden fees. Contract and warranty in order. They use quality material for the job. Price was the best I could find. They did a great cleanup job around the entire property when they were finished. Definitely recommend this company. Thanks to you and your crew Rythm!
Surender Malkani
October 21, 2023.
Real blue roofing did a great job for our roof replacement. Ontime and high quality.
sherif shalaby
October 10, 2023.
My roofing project with Real Blue Roofing services started out with a very professional Roofing proposal/estimate depicting a detailed scope of work with lots of Q&A that gave me the opportunity to read & learn. The team including Rythm, Deepak, Parminder, Breet and their team mates have been very professional and did an excellent roof replacement job. I do recommend all heartedly recommend them.
Have questions??
Contact Us
now to book a free inspection