Aluminum fascia covers the wood around the roof edges. It is very common for the aluminum fascias on the dormers to fly off in the wind just like the one in the pictures. We have noticed over the years of dealing with such a specific issue that the main reason for the fascia to go missing is the faulty installation. The flow of the wind under the dormers is stronger than usual which puts undue pressure on lightweight aluminum fascias. It happens often during strong wind storms. 
We have the equipment as well as the expertise to fix this issue for you. Our aluminum team carries all common colors of fascias to match the color and replace the fascia right on spot. 
Can missing fascia be easily fixed?
Aluminum fascia pieces are about 8 or 10 feet in general. Any missing piece can be replaced with a new one. Any loose soffits around that area can also be screwed back. 
Not fixing this fascia can damage the wood underneath, which is a much more costly repair to do.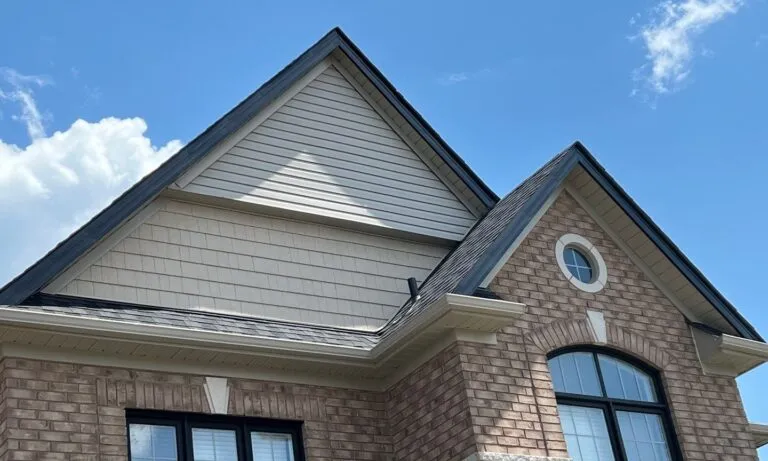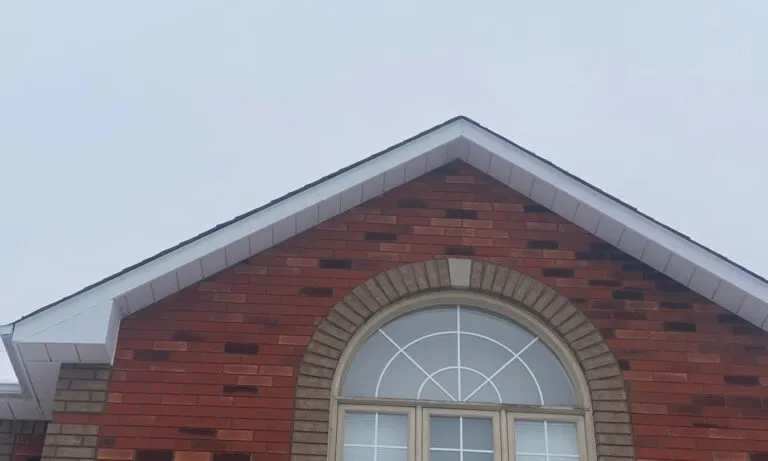 Is it possible to match the color and profile?
Aluminum fascias come in a few different profiles. We can try to match the profile as close as possible but sometimes it's hard to find the exact same one due to the wide variety of options available from different suppliers. 
The same is true for the fascia color but we always keep common colors in stock to match the existing ones. We have the expertise and the equipment required to bend the required fascia profile on site. 
How to prevent the fascias and soffits from becoming loose?
It's advised to keep an eye around the house to see if there are any spots where either soffits or fascia is becoming loose. 
These can be screwed back properly to prevent them from becoming loose or going missing during wind storms.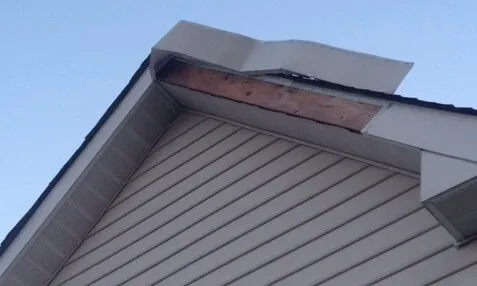 Hars Singh
November 23, 2023.
Very professional and organized
Vishal Mehndiratta
November 13, 2023.
Showed up as promised. Efficient service and reasonable pricing.
Paal Wirring
November 7, 2023.
They did great job with changing my shingles.They were professional, quality workmanship and responsible.I will be recommending them. 👏👏
Dibyashowry Khanal
November 5, 2023.
—-
Amanda Fruci
October 22, 2023.
Working with Real Blue was a wonderful experience! They were very responsible to our questions, the coordination was seamless and they were in and out in 1 day. Highly recommend them for your roofing needs.
Jorge Casimiro
October 21, 2023.
Great roofing company. Very professional, no hidden fees. Contract and warranty in order. They use quality material for the job. Price was the best I could find. They did a great cleanup job around the entire property when they were finished. Definitely recommend this company. Thanks to you and your crew Rythm!
Surender Malkani
October 21, 2023.
Real blue roofing did a great job for our roof replacement. Ontime and high quality.
sherif shalaby
October 10, 2023.
My roofing project with Real Blue Roofing services started out with a very professional Roofing proposal/estimate depicting a detailed scope of work with lots of Q&A that gave me the opportunity to read & learn. The team including Rythm, Deepak, Parminder, Breet and their team mates have been very professional and did an excellent roof replacement job. I do recommend all heartedly recommend them.
Have questions??
Contact Us
now to book a free inspection