Based on the specifications set out by Ontario Building Code, it is recommended to have a minimum attic insulation of R60 value for a typical local home. R60 means 17 to 18 inches of blown-in insulation. Ontario building code was recently updated so most homes do not have enough insulation as per the new requirements. 
It is also true that blown-in insulation settles over time and gets compressed, especially if it is cellulose. Already low R-value of existing insulation decreases over time and it becomes necessary to top up the attic insulation to prevent energy loss and many other issues such as attic moisture and mold. 
We have a specialized crew to provide blown-in insulation top-ups in Brampton, Mississauga, and nearby cities. 
What type of insulation is best for the attic?
Both fiberglass and cellulose are commonly used for blown-in insulation in the attic. Most people prefer fiberglass over cellulose as it is easier to install and provides better protection against mold.
On the other hand, Cellulose provides a better R-value per inch, but one of its drawbacks is that it is known to settle down over time.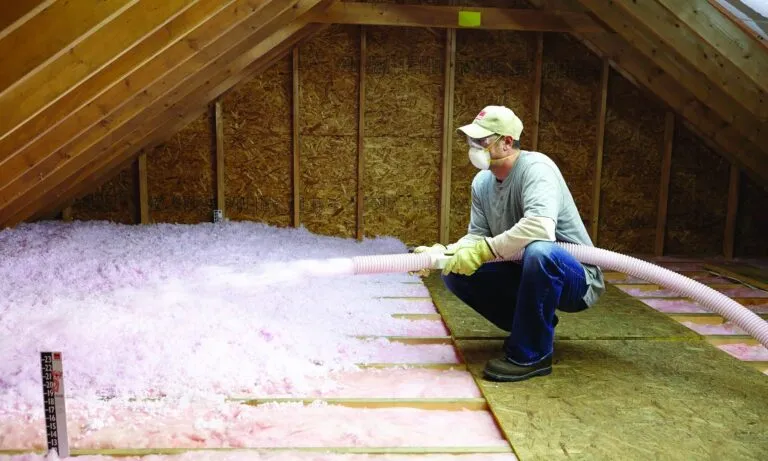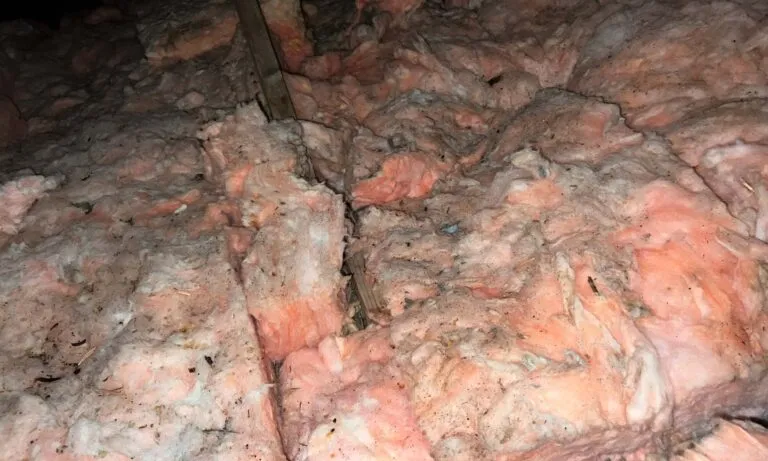 How to find out the R-value of my existing attic insulation?
The R-value of the insulation can be found by measuring the level of insulation at different points in the attic and then taking an average. An R-value chart can be used to translate the measurements. 
It is highly recommended to use a professional service for this purpose as it's very risky to walk inside the attic and a serious accident could happen if you miss a step. 
Is more insulation always better?
It is not always better to have more insulation than what is required. Adding more insulation unneccessarily can interfere with the attic ventilation and can trap the air inside the attic. 
It is absolutly neccessary to make sure insulation doesnt block the air intake trhough soffits. It is a very common issue,espcially in houses with a smaller attic.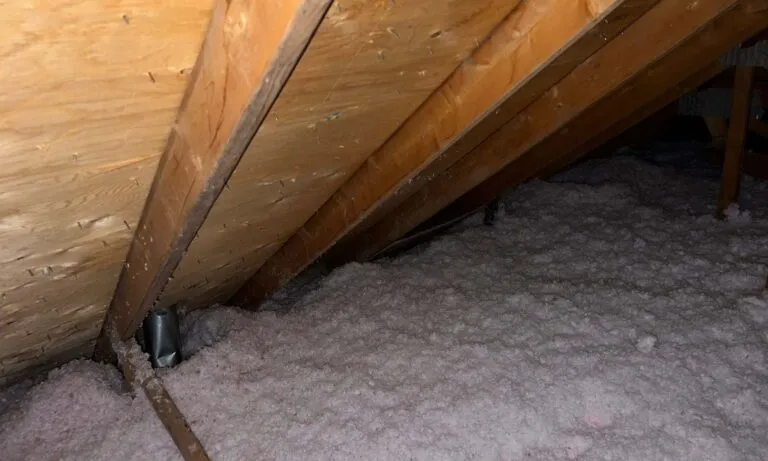 Hars Singh
November 23, 2023.
Very professional and organized
Vishal Mehndiratta
November 13, 2023.
Showed up as promised. Efficient service and reasonable pricing.
Paal Wirring
November 7, 2023.
They did great job with changing my shingles.They were professional, quality workmanship and responsible.I will be recommending them. 👏👏
Dibyashowry Khanal
November 5, 2023.
—-
Amanda Fruci
October 22, 2023.
Working with Real Blue was a wonderful experience! They were very responsible to our questions, the coordination was seamless and they were in and out in 1 day. Highly recommend them for your roofing needs.
Jorge Casimiro
October 21, 2023.
Great roofing company. Very professional, no hidden fees. Contract and warranty in order. They use quality material for the job. Price was the best I could find. They did a great cleanup job around the entire property when they were finished. Definitely recommend this company. Thanks to you and your crew Rythm!
Surender Malkani
October 21, 2023.
Real blue roofing did a great job for our roof replacement. Ontime and high quality.
sherif shalaby
October 10, 2023.
My roofing project with Real Blue Roofing services started out with a very professional Roofing proposal/estimate depicting a detailed scope of work with lots of Q&A that gave me the opportunity to read & learn. The team including Rythm, Deepak, Parminder, Breet and their team mates have been very professional and did an excellent roof replacement job. I do recommend all heartedly recommend them.
Have questions??
Contact Us
now to book a free inspection