We understand the frustration of losing shingles with the wind. This is the most common of all roofing problems. Missing shingles are not always visible from the ground and most people find out about it after it's too late. As explained in our FAQs and Roofing guide, old types of shingles do not stick as well as new fiberglass shingles. These shingles are not capable of holding against wind storms and keep blowing away in high winds. 
We provide urgent free roof inspections to find out if there are any missing shingles and our teams are equipped to repair the roof right then.
Why do shingles keep blowing away?
There are many reasons that can contribute to this issue. Some of the many common reasons are, an aging roof, wind damage, poor quality shingles, faulty installation, etc. 
Most roofs in Brampton and Mississauga have poor-quality 3 tabs shingles from the builder and these shingles are highly susceptible to wind damage.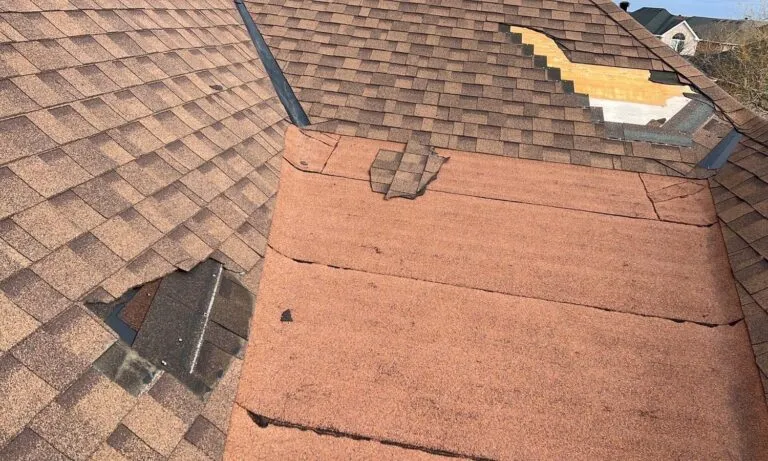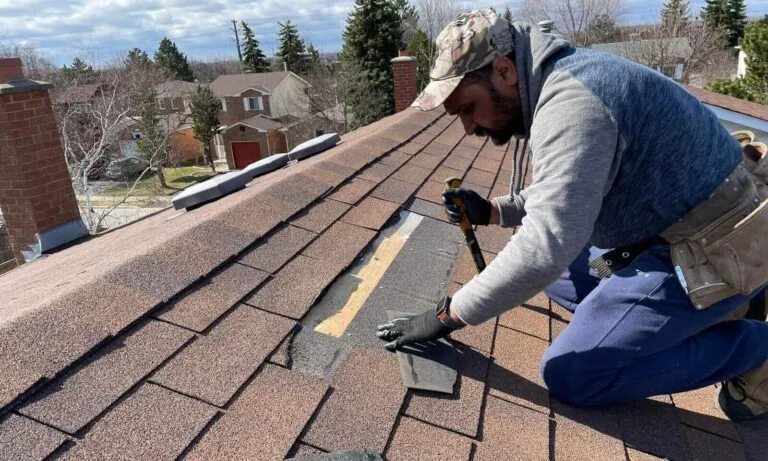 How much does it cost to replace missing shingles?
Our minimum charge for small repair jobs starts at $250+hst but the actual cost of any job is only decided after the inspection. 
We provide a free inspection to find out the extent of the damage and provide an estimated cost with pictures. 
Is it urgent to replace the missing roof shingles immediately?
Missing shingles leave an open spot for the water to get into the roof. We always recommend the missing shingles be fixed as soon as possible. 
If the shingles are not replaced on time before the next rain, the water can seep into the attic and can make the insulation wet making the problem even worse.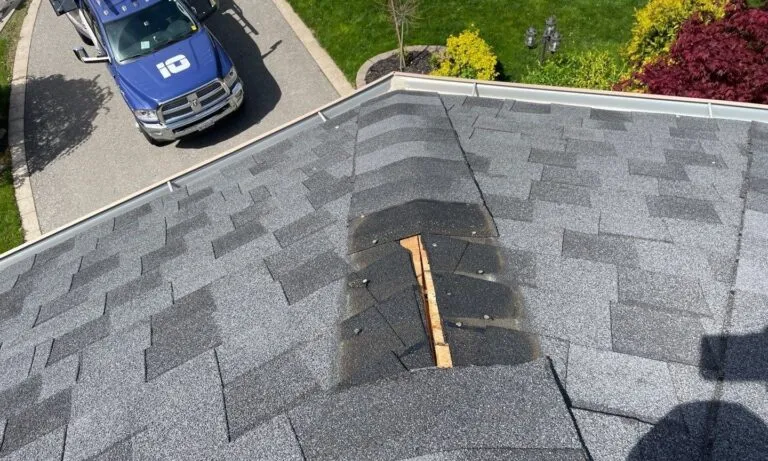 Hars Singh
November 23, 2023.
Very professional and organized
Vishal Mehndiratta
November 13, 2023.
Showed up as promised. Efficient service and reasonable pricing.
Paal Wirring
November 7, 2023.
They did great job with changing my shingles.They were professional, quality workmanship and responsible.I will be recommending them. 👏👏
Dibyashowry Khanal
November 5, 2023.
—-
Amanda Fruci
October 22, 2023.
Working with Real Blue was a wonderful experience! They were very responsible to our questions, the coordination was seamless and they were in and out in 1 day. Highly recommend them for your roofing needs.
Jorge Casimiro
October 21, 2023.
Great roofing company. Very professional, no hidden fees. Contract and warranty in order. They use quality material for the job. Price was the best I could find. They did a great cleanup job around the entire property when they were finished. Definitely recommend this company. Thanks to you and your crew Rythm!
Surender Malkani
October 21, 2023.
Real blue roofing did a great job for our roof replacement. Ontime and high quality.
sherif shalaby
October 10, 2023.
My roofing project with Real Blue Roofing services started out with a very professional Roofing proposal/estimate depicting a detailed scope of work with lots of Q&A that gave me the opportunity to read & learn. The team including Rythm, Deepak, Parminder, Breet and their team mates have been very professional and did an excellent roof replacement job. I do recommend all heartedly recommend them.
Have questions??
Contact Us
now to book a free inspection