Leafguard as the name suggests is a thin aluminum screen installed to cover the gutters so that the falling leaves would not clog the gutters. Gutters get clogged with leaves around the fall season, especially in houses where there are a lot of trees around the house. Tiny holes in the leaf guard plate only allow water to seep into the gutter and keeps leaves, debris, etc out.
We provide leaf guard installation services for old as well as new gutters. Feel free to get in touch with us to get a quote for leaf guard installation for the entire gutter or any small section. 
Are leaf guards effective at preventing blockages?
Leaf guards can be very effective in preventing clogs provided the right type of leaf guards are used. It is also essential that leaf guards are installed properly. Any loose pieces of leaf guard with space in between them can allow leaves to get into the gutters and create blockages. 
With years of experience, our team has figured out the best available leaf guards in the market and the proper ways of installation. Feel to get in touch to take a look at the samples.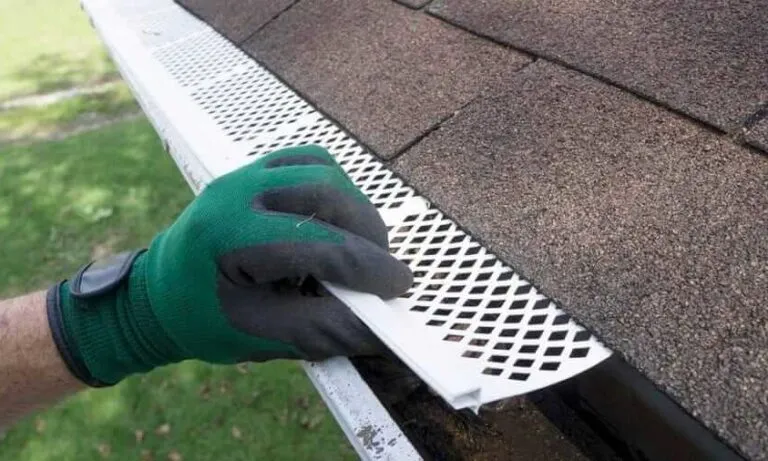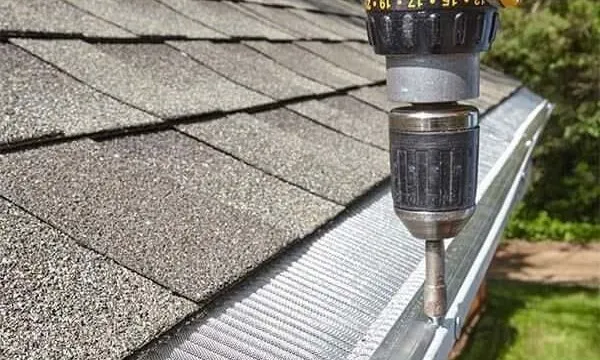 How much do leaf guards cost? Are they worth it?
The cost of installing leaf guards on top of the gutters depends on various factors such as the type of leaf guards, the size, the roof height, and the complexity of the job.
The cost ranges anywhere from $6 to $12 dollars per linear foot. It is worth an investment in most cases as it removes the cost of having to clean your gutters every fall season. 
How long do leaf guards last?
Leaf guards are made from metal and are very robust. They last as long as your gutter system, which is more than 20 years in most cases. 
Properly installed leaf guards can be removed and reused in case the gutters are required to be replaced.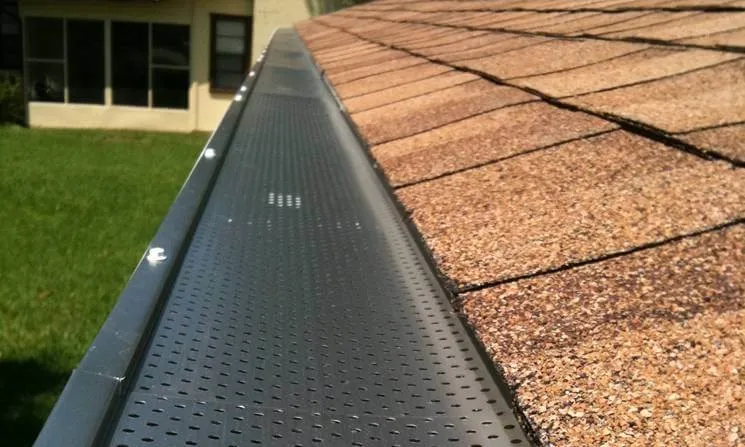 Hars Singh
November 23, 2023.
Very professional and organized
Vishal Mehndiratta
November 13, 2023.
Showed up as promised. Efficient service and reasonable pricing.
Paal Wirring
November 7, 2023.
They did great job with changing my shingles.They were professional, quality workmanship and responsible.I will be recommending them. 👏👏
Dibyashowry Khanal
November 5, 2023.
—-
Amanda Fruci
October 22, 2023.
Working with Real Blue was a wonderful experience! They were very responsible to our questions, the coordination was seamless and they were in and out in 1 day. Highly recommend them for your roofing needs.
Jorge Casimiro
October 21, 2023.
Great roofing company. Very professional, no hidden fees. Contract and warranty in order. They use quality material for the job. Price was the best I could find. They did a great cleanup job around the entire property when they were finished. Definitely recommend this company. Thanks to you and your crew Rythm!
Surender Malkani
October 21, 2023.
Real blue roofing did a great job for our roof replacement. Ontime and high quality.
sherif shalaby
October 10, 2023.
My roofing project with Real Blue Roofing services started out with a very professional Roofing proposal/estimate depicting a detailed scope of work with lots of Q&A that gave me the opportunity to read & learn. The team including Rythm, Deepak, Parminder, Breet and their team mates have been very professional and did an excellent roof replacement job. I do recommend all heartedly recommend them.
Have questions??
Contact Us
now to book a free inspection