Metal flashings are typically made from aluminum, steel, or copper. Flashings are used at the transition where the roof meets the wall, typically above the garage or around the chimney. Some structures may require custom bent flashings at the transition, Especially if you have a balcony or other such structure in front of the house. We have the equipment to bend flashings on site according to the dimensions required for your property.
We use 28 gauge pre-painted aluminum for all our metal flashings. Aluminum is light weight, rust free, and provides a better look. 
Why metal flashings are required?
Metal flashings serve two primary purposes on the roof. These are mainly installed to prevent leakages around the walls and other such transition points. 
Flashing also provides a smoother look to your property and boosts its curb appeal.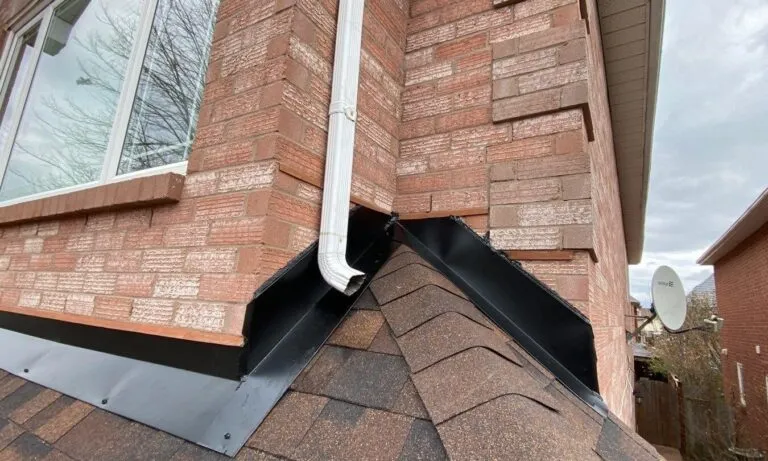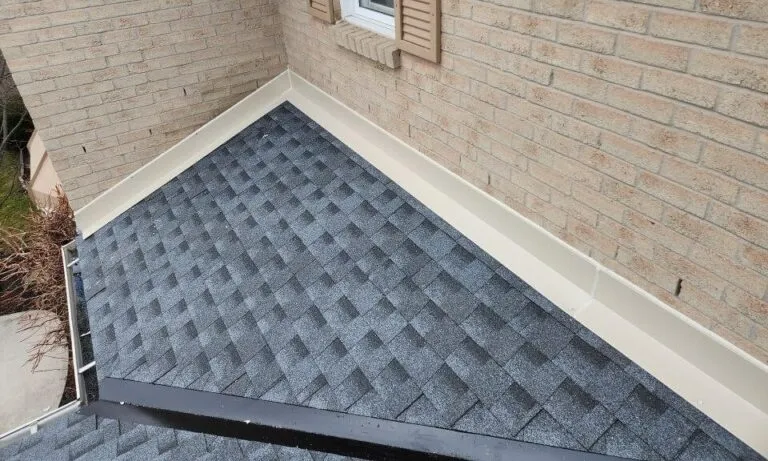 When should metal flashings be replaced?
Metal flashings, in general, have a longer life span than roofs. These may not be required to be replaced along with the roof. However, if the flashings have become rusted and damaged, replacing them is better to prevent any leaks. 
We can inspect and help you decide if you are not sure. 
Can metal flashing be painted?
Metal flashing can be painted as long as they are not rusted. Some homeowners choose to paint the flashings to match the roof color and save the cost of replacing them. 
It is advised to use proper safety precautions in case you are attempting to do it yourself.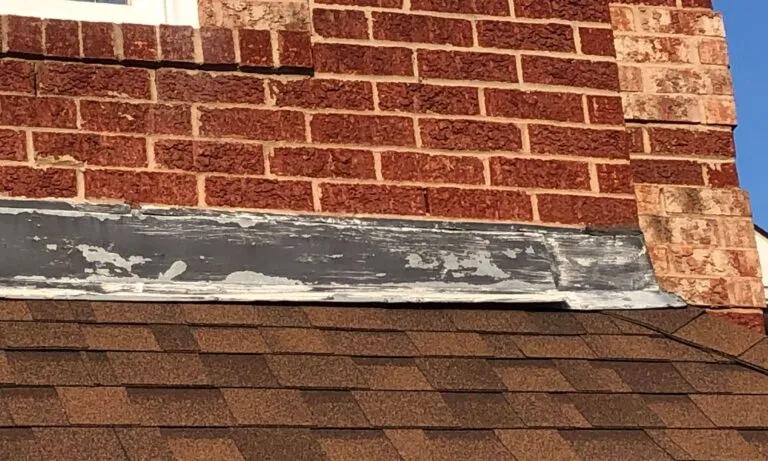 Hars Singh
November 23, 2023.
Very professional and organized
Vishal Mehndiratta
November 13, 2023.
Showed up as promised. Efficient service and reasonable pricing.
Paal Wirring
November 7, 2023.
They did great job with changing my shingles.They were professional, quality workmanship and responsible.I will be recommending them. 👏👏
Dibyashowry Khanal
November 5, 2023.
—-
Amanda Fruci
October 22, 2023.
Working with Real Blue was a wonderful experience! They were very responsible to our questions, the coordination was seamless and they were in and out in 1 day. Highly recommend them for your roofing needs.
Jorge Casimiro
October 21, 2023.
Great roofing company. Very professional, no hidden fees. Contract and warranty in order. They use quality material for the job. Price was the best I could find. They did a great cleanup job around the entire property when they were finished. Definitely recommend this company. Thanks to you and your crew Rythm!
Surender Malkani
October 21, 2023.
Real blue roofing did a great job for our roof replacement. Ontime and high quality.
sherif shalaby
October 10, 2023.
My roofing project with Real Blue Roofing services started out with a very professional Roofing proposal/estimate depicting a detailed scope of work with lots of Q&A that gave me the opportunity to read & learn. The team including Rythm, Deepak, Parminder, Breet and their team mates have been very professional and did an excellent roof replacement job. I do recommend all heartedly recommend them.
Have questions??
Contact Us
now to book a free inspection