Aluminum soffits underneath the extended roof edges provide ventilation to the attic through tiny holes. On the other hand aluminum piece called fascia is used to cover the exposed wood at the roof edge. Soffits and fascia are typically replaced at the same time as they are integral to each other. 
They come in various colors to suit the brick or stucco color of your house. Because the eavestrough is installed on top of the fascia, in most cases it is required to replace the eavestrough as well, at the time of replacing soffits and fascia. 
What are soffits used for?
Soffits are mainly used for ventilation purposes. They have pre-cut holes to let fresh air into the attic. Soffits are also used for aesthetic purposes as they provide a finished overall look.
Due to the very light weight of soffits, these need to be properly installed otherwise animals can easily bend the soffits to make a way into the attic.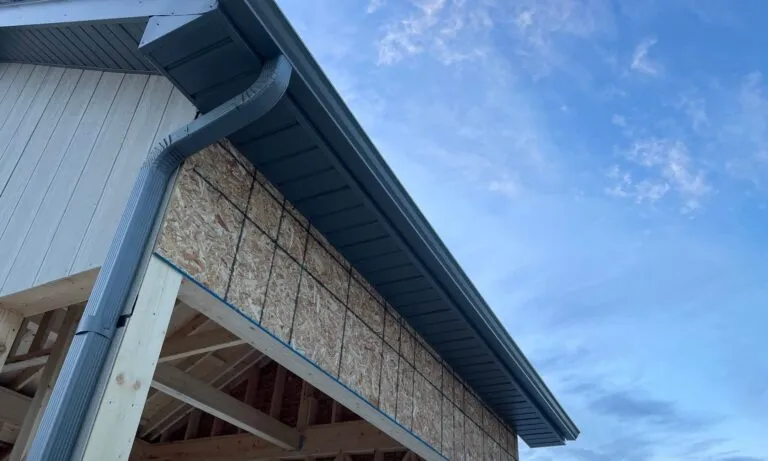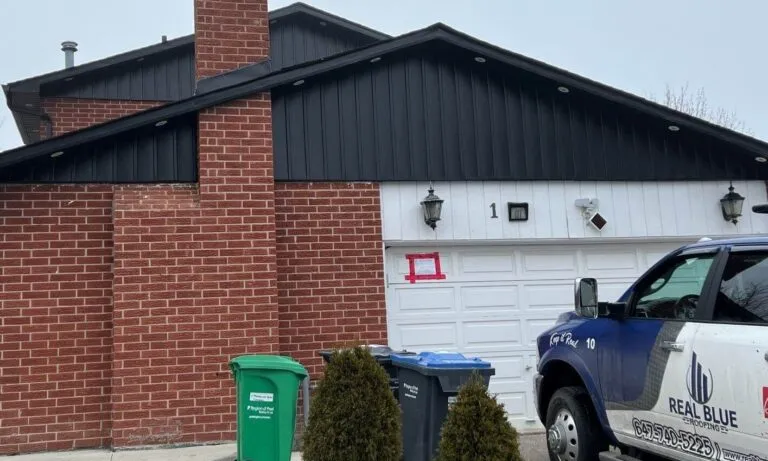 Is aluminum fascia durable?
Aluminum soffits and fascia have been used in all new houses for the past number of years without any major issues. Aluminum is a preferred material mainly because it doesn't get rotten as was the case with wood in old houses. 
The only major issue with aluminum-made materials is that it is light in weight and is prone to wind damage during wind storms, but that can be prevented if the soffits and fascia were properly installed by professionals. 
Can I paint my old soffits and fascia?
Yes, it is possible to paint your old soffits and fascia to make them look better but most people chose not to do so. The main reason for this being the case that the cost difference is minor. 
We provide a free cost estimate for the replacement that can help you make a better decision.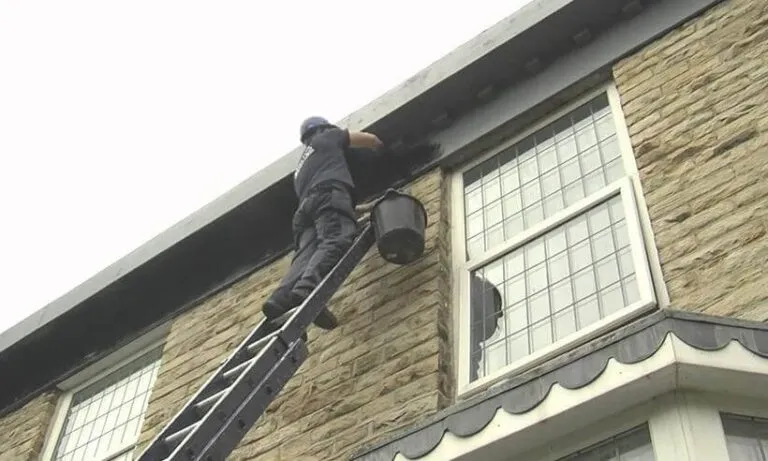 Hars Singh
November 23, 2023.
Very professional and organized
Vishal Mehndiratta
November 13, 2023.
Showed up as promised. Efficient service and reasonable pricing.
Paal Wirring
November 7, 2023.
They did great job with changing my shingles.They were professional, quality workmanship and responsible.I will be recommending them. 👏👏
Dibyashowry Khanal
November 5, 2023.
—-
Amanda Fruci
October 22, 2023.
Working with Real Blue was a wonderful experience! They were very responsible to our questions, the coordination was seamless and they were in and out in 1 day. Highly recommend them for your roofing needs.
Jorge Casimiro
October 21, 2023.
Great roofing company. Very professional, no hidden fees. Contract and warranty in order. They use quality material for the job. Price was the best I could find. They did a great cleanup job around the entire property when they were finished. Definitely recommend this company. Thanks to you and your crew Rythm!
Surender Malkani
October 21, 2023.
Real blue roofing did a great job for our roof replacement. Ontime and high quality.
sherif shalaby
October 10, 2023.
My roofing project with Real Blue Roofing services started out with a very professional Roofing proposal/estimate depicting a detailed scope of work with lots of Q&A that gave me the opportunity to read & learn. The team including Rythm, Deepak, Parminder, Breet and their team mates have been very professional and did an excellent roof replacement job. I do recommend all heartedly recommend them.
Have questions??
Contact Us
now to book a free inspection