Shingle roofs are the most common type of residential roofs. They are economical as compared to the other systems. The downside with this type of roof is that it needs to be replaced every few years. Replacing a roof is not as simple as removing the old stuff and putting new shingles on. We see the entire roof as a system that includes shingles and other accessories such as vents, valleys, underlayments, etc. 
The solid roof system is the one that would include great quality shingles as well as superior quality accessories. To know more, please check our FAQ and Roofing Guide.
Real Blue Roofing is one of the prominent roofing companies in Mississauga and the surrounding areas. We replace hundreds of roofs every year. Please contact us now to get a free estimate.
Existing shingle roofs have a life span of around  12 to 18 years. One or more sides of the roof start curling up or start having cracks as time goes by, and shingles start blowing away in most cases.  It may be hard to judge it just by looking at it from the ground. We provide free roof inspection and suggest to you if the roof needs a replacement or not. Our team comes out and takes pictures of the roof to provide a report.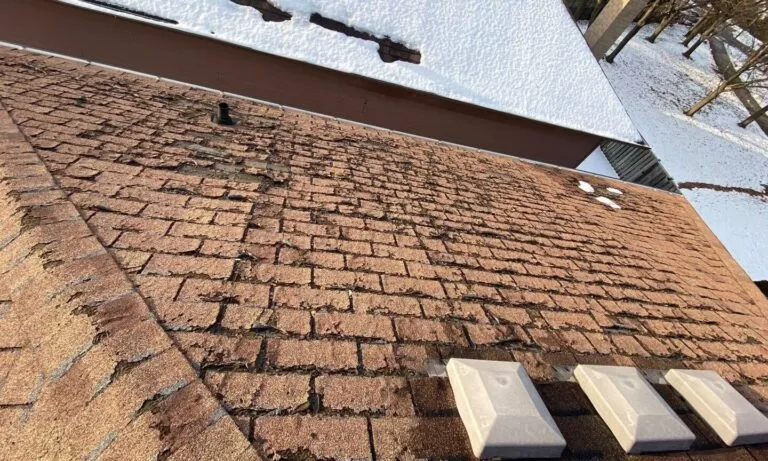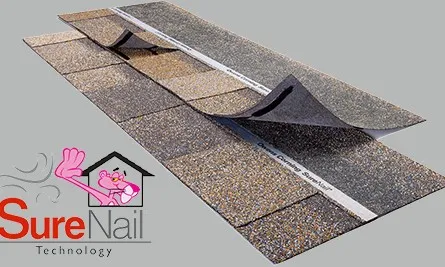 Are there different types of shingles?
There are five major shingle manufacturers available in the local market. Although we have used them all in the past, we have settled on the best two brands that provide quality material in a reasonable price. Please check our materials page to learn more about shingles. 
How long do new shingles last?
Existing shingle roofs have a life span of around  12 to 18 years. The 3-tab shingles used by builders were made from organic felt and not from fiberglass, hence they had a shorter lifespan. 
New shingles that we install these days are fiberglass shingles with a longer life span. Most manufacturers provide 40 years warranties on these shingles, but even in less than ideal conditions, they are expected to last over 25 to 30 years.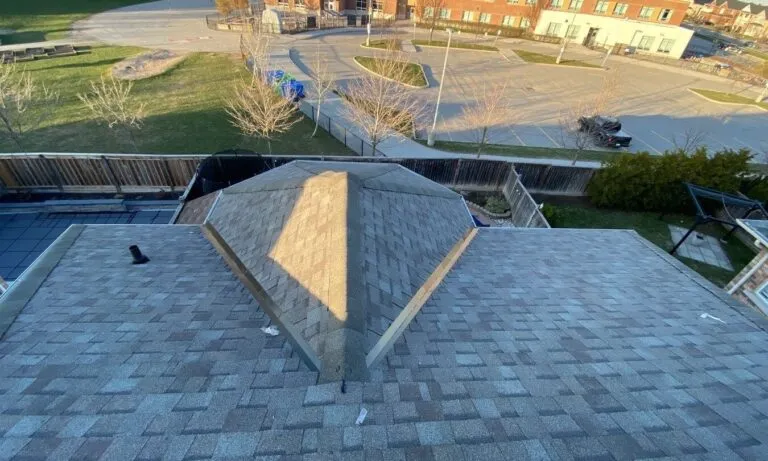 Hars Singh
November 23, 2023.
Very professional and organized
Vishal Mehndiratta
November 13, 2023.
Showed up as promised. Efficient service and reasonable pricing.
Paal Wirring
November 7, 2023.
They did great job with changing my shingles.They were professional, quality workmanship and responsible.I will be recommending them. 👏👏
Dibyashowry Khanal
November 5, 2023.
—-
Amanda Fruci
October 22, 2023.
Working with Real Blue was a wonderful experience! They were very responsible to our questions, the coordination was seamless and they were in and out in 1 day. Highly recommend them for your roofing needs.
Jorge Casimiro
October 21, 2023.
Great roofing company. Very professional, no hidden fees. Contract and warranty in order. They use quality material for the job. Price was the best I could find. They did a great cleanup job around the entire property when they were finished. Definitely recommend this company. Thanks to you and your crew Rythm!
Surender Malkani
October 21, 2023.
Real blue roofing did a great job for our roof replacement. Ontime and high quality.
sherif shalaby
October 10, 2023.
My roofing project with Real Blue Roofing services started out with a very professional Roofing proposal/estimate depicting a detailed scope of work with lots of Q&A that gave me the opportunity to read & learn. The team including Rythm, Deepak, Parminder, Breet and their team mates have been very professional and did an excellent roof replacement job. I do recommend all heartedly recommend them.
Have questions??
Contact Us
now to book a free inspection