Roof leaks commonly stem from other related roofing issues, such as missing shingles, deteriorated roofs or ice dams, etc. Most of the time these leaks are easy to detect and fix but sometimes they could be very tricky. It is always a good idea to inspect your ceilings from time to time to look for water marks from possible roof leaks, especially if the roof is older than 10 years
We have specialized teams to deal with such issues every day. We thoroughly inspect the roof to find out the root cause of the leak, take pictures of the issue and provide you with a solution. If agreed with the cost, our team is equipped with tools and materials to fix the issue right on the spot. 
How do I find out the root cause of the leak?
The very first thing to do is to look for any visible spots or water stains on the ceiling. Once you identify the area from inside the house, go outside and look for any visible signs of damage on the roof from the ground outside. Sometimes the leak may have been caused by the moisture inside the attic, so it's always a good idea to check the attic for any water spots. 
We provide free inspections to help you not only figure out but fix the roof leak in a timely manner.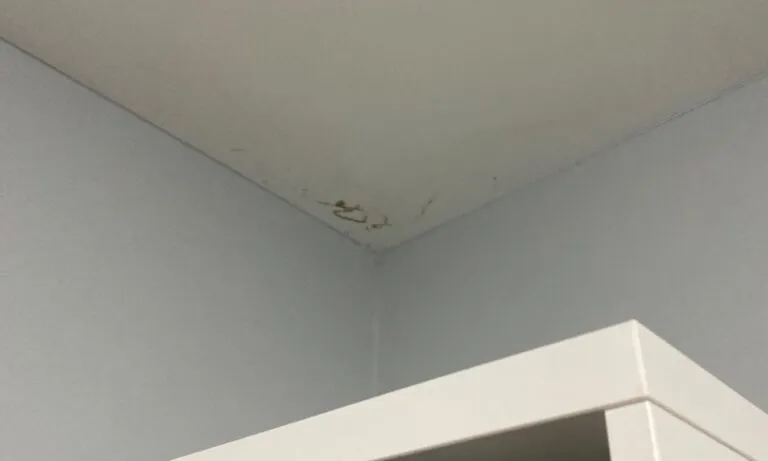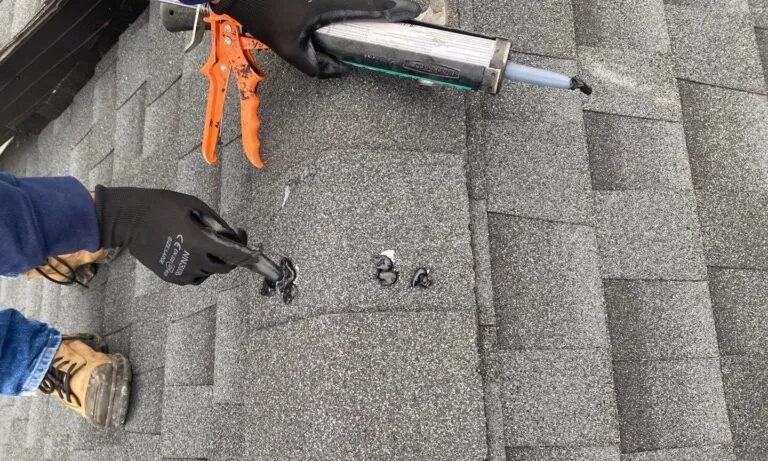 How much does it cost to repair a roof leak?
The cost to fix a roof leak would entirely depend upon the issue that is causing the leak. Small roofing issues would cost anywhere from $250 to $500 on average. 
We provide free inspections and free estimates after we assess the issue. Our team might be able to come over for an inspection the same day you call us. 
Will my insurance cover the cost to fix a leak?
Homeowners' insurance might cover the cost to repair the roof but it may not be worth it if the issue is small. 
Most insurances have a minimum deductible and they only cover the amounts that exceed that amount. We recommend going through your policy and consulting your agent to understand the specifics of your policy.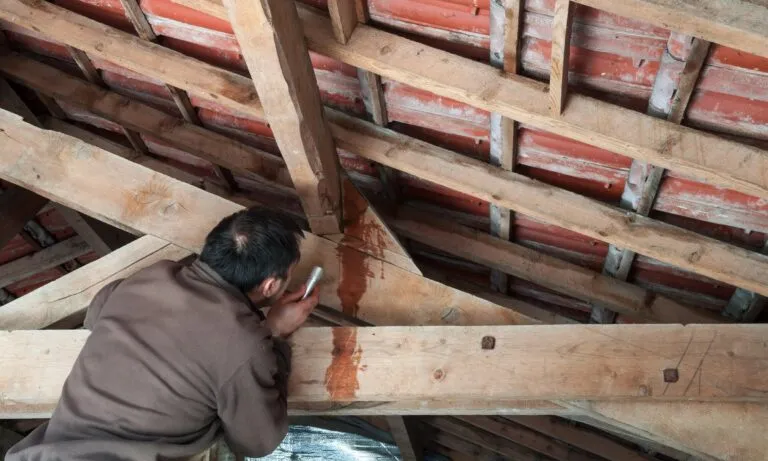 Hars Singh
November 23, 2023.
Very professional and organized
Vishal Mehndiratta
November 13, 2023.
Showed up as promised. Efficient service and reasonable pricing.
Paal Wirring
November 7, 2023.
They did great job with changing my shingles.They were professional, quality workmanship and responsible.I will be recommending them. 👏👏
Dibyashowry Khanal
November 5, 2023.
—-
Amanda Fruci
October 22, 2023.
Working with Real Blue was a wonderful experience! They were very responsible to our questions, the coordination was seamless and they were in and out in 1 day. Highly recommend them for your roofing needs.
Jorge Casimiro
October 21, 2023.
Great roofing company. Very professional, no hidden fees. Contract and warranty in order. They use quality material for the job. Price was the best I could find. They did a great cleanup job around the entire property when they were finished. Definitely recommend this company. Thanks to you and your crew Rythm!
Surender Malkani
October 21, 2023.
Real blue roofing did a great job for our roof replacement. Ontime and high quality.
sherif shalaby
October 10, 2023.
My roofing project with Real Blue Roofing services started out with a very professional Roofing proposal/estimate depicting a detailed scope of work with lots of Q&A that gave me the opportunity to read & learn. The team including Rythm, Deepak, Parminder, Breet and their team mates have been very professional and did an excellent roof replacement job. I do recommend all heartedly recommend them.
Have questions??
Contact Us
now to book a free inspection